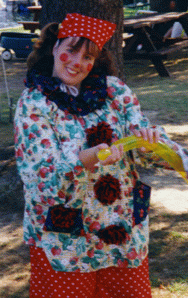 Whether it is a family gathering or a corporate picnic, Marzipan the master balloon sculptress will fill your gathering with balloon creatures and laughter.
Marvel at the wondrous creations made especially for your guests!
From the ferocious King Cobra to the Gentle Giraffe, Marzipan creates a Balloon Zoo wherever she goes!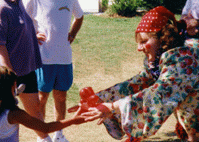 For information on booking Marzipan, contact Absolutely Magic at 603-938-5158.

To inquire about pricing and availability for your next function, please fill out our Online Event Request Form or contact us by phone at 603-938-5158.















Last revised January 15, 2002.
Copyright © 1998/1999/2000/2001/2002 Andrew J. Pinard. All rights reserved.