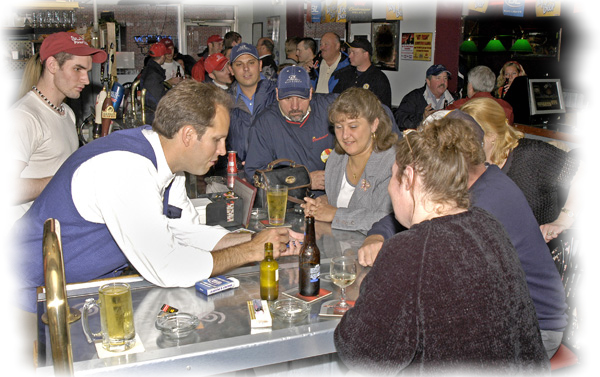 Experience the wonder of award-winning magician Andrew J. Pinard performing his incredible brand of magic and comedy as he strolls around during your event. There are no boxes, birds, or mirrors—just you, Andrew, and outstanding magic that will knock your socks off. This is the perfect entertainment for hospitality suites, weddings, family reunions—any time you want to put your guests at ease and give them something to talk about. Feel the magic happen in your hands and right in front of you.
Whether it is for a private party or a corporate trade show, Andrew J. Pinard is the essential ingredient to make your event a time to remember. Andrew has dedicated his life to creating effective and entertaining performances that will: transform your event into a one-of-a-kind occasion; entertain the most sophisticated audiences; enhance your business image and highlight your presentation, product, or service in a unique way.
Hospitality Suites, Resorts & Dining Establishments
Enjoy tableside entertainment before, during, or after dinner as Andrew performs five to ten minutes of magic at individual tables. You and your guests will experience stunning magic and comedy that will astound, amaze, and amuse you. The wonder of this type of magical entertainment is watching the expressions on your guests' faces as they experience miracles right at their table. Andrew will make your guests' night out a truly memorable one, bringing them back time and again.