Mark Seagrave
Caricaturist
Mark has been a professional caricaturist for over fifteen years. He has provided caricature entertainment at colleges, corporate events, fairs and festivals all over the country including work with such companies as the A&E network, The Rockport Company and First Night Celebrations in both Boston and Providence. His unique brand of humor and art are a special addition to any event.
Samples of Mark's work: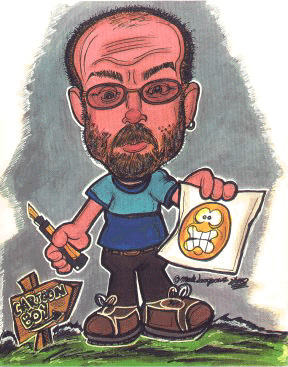 Portrait of the artist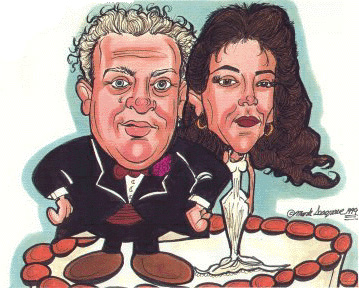 Sample of wedding sign in board caricature of the improbable couple of comedian Rodney Dangerfield and punk rocker Patti Smith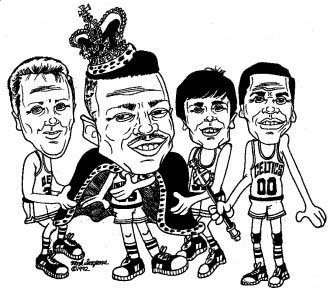 Caricature of Reggie Lewis, Larry Bird, Kevin McHale and Robert Parrish from The Boston Sporting News
To inquire about pricing and availability for your next function, please fill out our Online Event Request Form or contact us by phone at 603-938-5158.

Last revised October 2, 2007.
Copyright © 1998-2007 Andrew J. Pinard. All rights reserved.