Mark Penta
Caricaturist
Prior to graduating from University of Hartford Art School, Mark got started drawing caricatures in a restaurant on picturesque Cape Cod, Massachusetts in 1990.
From 1992 to 1995 Mark drew in Faneuil Hall Marketplace in Boston, one of the most popular tourist attractions in the world. He drew thousands of people there--all shapes, sizes, ages & colors--from all walks of life.
Since then He's drawn at thousands of parties & events around Boston and New England. People love getting drawn--caricatures are very popular at any kind of function. Party hosts love it because it's not only creative, fun and entertaining, but it allows their guests to take a memento home.
Samples of Mark's work: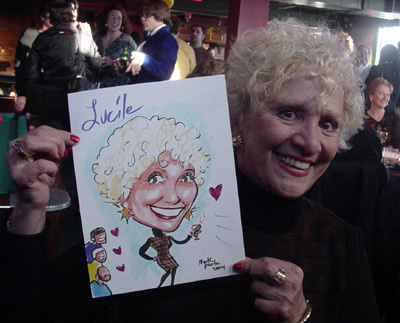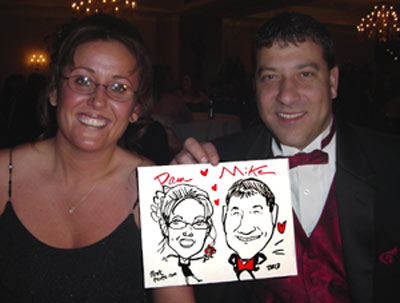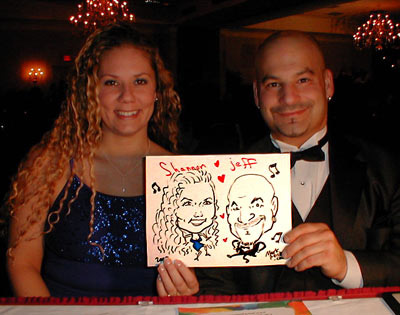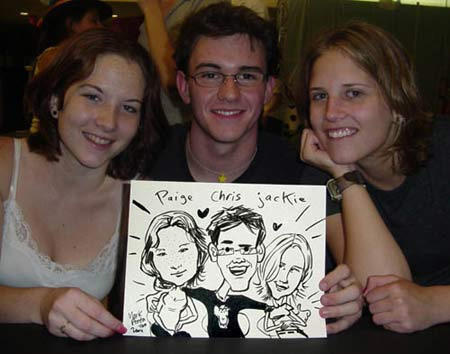 To inquire about pricing and availability for your next function, please fill out our Online Event Request Form or contact us by phone at 603-938-5158.

Last revised October 2, 2007.
Copyright © 1998-2007 Andrew J. Pinard. All rights reserved.