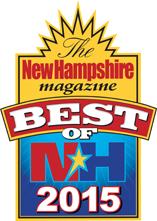 NH Magician Andrew Pinard
Voted Best Magic Show 2015
by New Hampshire Magazine
Thank you for your interest in Absolutely Magic. Full-time NH magician Andrew Pinard regularly offers the finest quality magic and variety entertainment in New Hampshire, Vermont, Maine, Massachusetts and around the world. Whether you or your guests need an entertainer for a corporate event, custom-designed promotions with a magic punch, close-up entertainment or a thought-provoking evening, Absolutely Magic can fit the bill.
UPCOMING 2015 PUBLIC EVENTS (PRIVATE FUNCTIONS NOT SHOWN)
July 9. Hill Public Library, Hill, NH. 1pm. Summer reading program.
July 12. Hillsboro Balloon Festival, Hillsboro, NH. 2:30pm. Alejandro's Olde Tyme Magik Showe.
August 6. Keene Parks and Recreation, Keene, NH. 11am. Alejandro's Olde Tyme Magik Showe.
Discovering Magic will be back at The Players' Ring in Portsmouth, NH with six performances as part of their Late Night Summer Series. Shows are scheduled for Fridays through Sundays, August 7-16 with 10pm shows on Fridays and Saturdays and 9pm on Sundays.
August 12. Olivia Rodham Memorial Library, Nelson, NH. 6:30pm.
September 17-20. Tunbridge World's Fair, Tunbridge, VT. Three shows each day.
Also, Discovering Magic will once again be part of the Main Stage Series at The Player's Ring in Portsmouth, NH with five performances December 26-27.
Jonathan Harrington: Nineteenth-Century Magician
Professor Harrington returns for his third season of performances at Canterbury Shaker Village as part of their Christmas at Canterbury event on December 5th and December 12th. There will be three shows daily.
Summer reading programs and parks/recreation shows galore!
OTHER STUFF
Click on school fundraisers to find out how your group could get a program for FREE!